It's that time of year.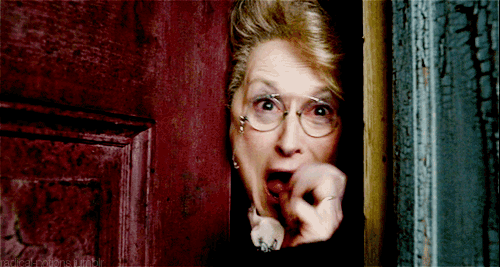 We look to the year ahead and back on what's past and make unrealistic evaluations and promises to ourselves. I'm not keen on hard-line resolutions, because things seldom go as planned, but I'm thinking about my hopes for 2018. My vision, if you will.
I have a January list, and I'm happy to go hard-line goal-setter for a month, but beyond that… well, it's going to be a big change, with me going back to almost full-time work this year, so I'm feeling a little que sera sera.
The January List
paint something
make a cheesecake and recreate the cinnamon scrolls we had at christmas
put away christmas decorations
finish rewrite of An Heir out of Place
sort out my wardrobe and find respectable teaching clothes… hm.
plan a couple of weeks worth of lessons
look into My Food Bag and similar
sort out my online presence (so that my students don't look me up and immediately lose all respect.)
edit the short film I made with the girls I mentor.
read a couple of Atwoods, the new Marian Keyes, the new CK Stead, a couple of romances and the Hong Kong section of my friend's travel memoir (WIP).
Keeping in mind I have a couple of kids at home… yeah, might be dreaming. I do have a handy cage for them. They love it.
Chill. It's a trampoline. I've never once even considered putting a padlock on the zippers. (Until now, that is. I've obviously thought about it now.) (And admitted it publicly.)
We're having a stay-cation this year, ie. odd jobs around the house and garden, lots of board games, reading, mooching around home, interrupted occasionally by a trip to the beach, maybe a walk or tram ride (bought the year pass, so we have to use it now), a little fishing, a few nights camping somewhere… who knows! All very relaxed (read: disorganised) so we might do heaps of that or none at all.
Looking back over 2017 is a daunting prospect. Internationally things are somewhat dire but in my little corner there have been a few highlights…
Elena started school and she's thriving. Loving it!
100 Days Project exhibition at XCHC. I had my poems strung up from the ceiling and papering the walls, along with a group of other 100 Dayers from the region.
The Great NZ Lit Quiz (hilarious fun, in a brilliant team with the Debut Ngaio Marsh Award winner!)
CK Stead liked my poem! (I read it at an open mic event, and everyone voted favourites, and I didn't win, but afterwards, at the bar, the man himself told me I got his vote! I suspect I've peaked.)
Got a job at Cashmere High (I've been angling for this for about 2 years…)
Word by Word, the weekly write-in at South library, tripled in size. Love this group!
The Heritage Book Awards and Writing Competitions got some traction and felt like a real success. (And I got to meet Fiona Farrell, who won the novel prize!)
The World Premiere of The Changeover, at the beautifully restored Isaac Theatre Royal.
Sneaky red carpet photo…
Going to hear Clementine Ford and seeing Ivan Coyote (again).
Having a log burner during winter. Our home has been a great oasis.
Living on the cycle path! We can bike into the city with the kids, entirely on separated cycle paths.
Teaching at The School for Young Writers.
All the incredible writers at the NZSA Canterbury Workshops – Tusiata Avia, Barbara Else (we finally met in person!), Tania Roxborogh, Selina Tusitala Marsh, Rachael Craw… and many others.
My sister and her husband moved to Christchurch! (They were in Chicago, ie. too far away.)
So many brilliant poetry events: Hellfire nights in Lyttleton, all the Catalyst monthly shindigs, the poetry slam…
Daisy Speaks, slammin' (PS. she went on to win nationals)
I joined a political party. And I voted! On Women's Suffrage day, to boot. And then… we changed the government! Hurrah! Here's hoping for a fairer, greener, healthier, kinder New Zealand.
Seeing Graeme James play live. Man's a genius (and friend of my husband).
I got two poems published! One in Manifesto (Otago University Press) and the other in Catalyst vol.14. I am so honoured to be in both. Blown away, really.
I drafted a new novel manuscript, and I'm super excited about it. Now, to somehow resist the temptation to revise before I've had time to get some distance/objectivity…
Baby draft, in the wild.
I'm incredibly privileged and lucky, but of course there have been a few hard bits this year…
Breaking up with my literary agent. All very anticlimactic. We had different visions for the book. It's too romance-y for women's fiction and she doesn't represent romance… so, no hard feelings and back to the drawing board.
Hellish hay fever. I tend to downplay this, and I am so used to it now, but it often has me at a 3 or 4 on the pain scale and this definitely affects my focus and energy levels.
Stepping back from NZSA, especially Word by Word, because I'll be teaching next year. This has been a big part of my life and I have mixed feelings about pulling back. A bit of relief, a bit of reluctance, some pride and sadness and uncertainty.
I am really going to miss this group!
Word by Word, meets Tuesdays 9-12 at South Library. All welcome!
So, what is my vision for 2018? It's something like this…
Cycling with the kids to their school, then on to mine, most mornings. Teaching (and learning) the day away at my new job, with my brilliant colleagues (whom I already know and love because I've been relieving at CHS for a couple of years), and getting to know my students; seeing them learn and grapple and grow. And doing quite a lot of learning/grappling/growing myself, no doubt.
My own kids will be at the after school club a couple of days each week, and my mum is doing pick up one day. I'm not quite full-time so I have a couple of early finishes and a couple of late starts. I'm hoping to use these to stay on top of school work so I don't need to bring it home.
Teaching, like anything, has workload seasons: high-loads and lulls. During the lulls I'm hoping to get some writing done during my late starts and early finishes, but realistically my writing time will mostly be evenings and weekends. Not all of them, but some.
I'm hoping to still get along to poetry nights and book launches, workshops and festivals. There will probably be less TV-watching, otherwise I'll have a serious reading drought, and we don't want that.
Reading fort! Three books deep, I'm blissed out.
As a family, we're going to have to be a bit more methodical and proactive in the housework and meals department, otherwise everything will turn to chaos and last-minute take-aways and sad, grumpy, unhealthy people. I won't lie, I'm a little nervous about how everyone's going to manage. It's going to require some changes, and not of the 'change is as good as a holiday' kind. I'm sure everything will shake out, in the end; it's only housework, not life and death, but no doubt there will be days I want to burn all the laundry and rage-vacuum up the lego.
Don't expect my blogging to become more regular. You never know… but some things you do and one of them is that I don't blog regularly.
So that's me, for now. I hope everyone has a brilliant 2018, whether it's anything like they expect or not. Make some art. Go on.