I've been aware lately of a few wonderful paradoxes, and I thought I'd share them here because it's been a while. I've been doing nanowrimo (writing. A lot. That is all.) and now that's done, so I'm back in the world of the living, just in time to put up the Christmas decorations.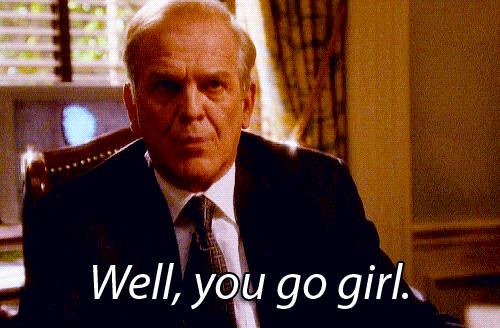 What's a paradox? some might ask. A seeming contradiction. Two things that don't go together, but SO DO.
For instance: happily listening to an Adele song.
Now, that's a bit mean. There is a happy song on her new album. The last track. I know this because I went out and bought it (so strange for me) and I've been listening to it on loop, obsessively (less strange). And very happily. So there you have it.

Another example of paradox: you want something done, ask a busy person.
So you get it. Paradoxes everywhere actually. The one I'm most aware of at the moment is less pithy. It's about being certain of uncertainty, about being happy but not entirely content. I've been looking for part time teaching work and, at the same time, looking at my writing – my nine complete manuscripts, a couple of which are pretty close to being finished, so far as I can tell – and where to take it next, how to publish and publish well.
In both cases, there are things I can do to improve my chances and then there's just a tonne of stuff beyond my control. I'm impatient to be in the classroom again, and I'm impatient to be published, but at the same time, I'm loving writing, and I know what I need to be working on, and I've enjoyed relief teaching much more than I expected. In some ways relief is a good fit with writing. And if I do suddenly get a big break and have to do a world book tour, I won't have to take time off and mess anyone around…
But seriously, that's only slightly less likely than finding a teaching job in Christchurch.
Maybe. Hard to say for sure.
Louis started school a couple of weeks ago and he's so happy there. Elena's still loving kindy and they're both becoming more independent.
They're happy, healthy, adorable, and relatively low-maintenance kids. I'm not dreading the summer holidays the way I was dreading school hols earlier in the year. I'll still be able to write and find some time by myself.
What I'm saying is, life is good – it's great. But I'm still wanting more, wanting things to change.
Here's another paradox for you: holidays. Is it just me who's always tired at the end of them? I really am so much better at work, in my routine. I can write in a quiet house, by myself, for hours and at the end feel energised and rested.
Maybe I'm weird.
Okay, definitely.
Here's another one: if you want to do something really well, you have to make it a priority, focus… get going toward those 10k hours we supposedly need to put in if we want to be brilliant at a thing. Any thing. But, that said, if you reduce yourself to one thing, one defining interest, especially in the arts, then you can't do it in a way that's relevant to the world around you. I recently started playing basketball. Now, I'm no sportswoman. I mean, I have zero interest in sport-watching, and it's fun to play, but I'm not very committed to winning. I won't push myself so hard that I get injured or asthmatic. If I'm stuffed, I sub-off. If someone shoves me, I back-off. But I've been LOVING basketball. I did not see that coming. Now, if I'm not open to trying new things, then I'll quickly run out of things to write about. If I limit my characters to my experiences and interests and point-of-view then my stories will be so narrow.
Plus, life is more fun if you try new things.
And the next one isn't so much a paradox, as just an unfortunate truth that I'm grappling with: you can't do everything. You have to choose what matters and what matters less and what doesn't matter. But there are too many wonderful things, and too many important things. You can't even do the majority of them, to be frank. If you try to do all the wonderful and important things then you'll be miserable: there's simply too much to do and not enough time. And so there are some hard decisions to be made. Finish writing on deadline or go to the climate march, for instance. Both are important, but doing both would be stressful and unnecessary. I think I might come back to this in a future blog: the saying 'no' to things subject. It's a big one. Tricky and important.
Here's a tricky paradox: missing a place and being glad to be somewhere else. Ah, Paris, how you mess me around. Paris is EVERYWHERE, can I just say? I mean even when it's not being shot up by nut-jobs, it is everywhere. I've been supervising NCEA exams and we confiscated a pencil case so it was sitting up the front, and it's got the Eiffel Tower on it – of course! Paris is a hard place to leave behind anyway but seriously enough with papering the world in Eiffel Towers.
And then there's an awful act of terrorism, so you have my permission again (not that you need it), and these past few weeks people keep saying to me, 'you must be glad not to be there', and I am. We were there in January for all the Charlie Hebdo palaver, and I am glad to miss out on all that stress and chaos and merde.
(Elena took this photo on the day that the Charlie Hebdo situation was shut down. We had an appointment in Paris and arrived early. We were waiting and she was playing with my phone. That's Invalides in the background. I think it captures how tired, stressed, and overwhelmed I was feeling.)
But I also really want to be there. I want to hug my friends so, SO tight. Especially, but not limited to, those who lost friends at the Bataclan. I'm heartsick for them. One friend, a poet, has been posting little details of her day on facebook – about getting her bag checked at every shop, and not minding, but thinking the cursory glance in her purse wouldn't likely catch anything dangerous if it were hidden in among the flotsam; about saying bonjour and merci to the guards outside the mosque – people she walks past every day and has never spoken to before. This is the stuff that makes me want to be there, and also so glad to be here.
But Christmas is coming, and being here in the sun wins.
I am glad to be home and for summer coming, and pohutakawa blossoming up the road.
Brandy snaps and pavlova and lots of bubbly and long evenings on the deck, with the barbecue and Adele crooning away in the background (probably just in my head because everyone else will be sick of her and her album will be banned in our house… it's only a matter of time.)
Oh, I won't.